Field: Pop-up Design, Branded Space
Skills: Digital Mockups, Computer-aided Design (CAD)
Tools: SketchUp, Adobe 
Photoshop, Adobe Illustrator
Cozy Corner Cafe was designed as a seasonal pop-up cafe experience, ready to satisfy the needs of anyone looking for a cute, cozy place to hang out during the fall and winter seasons. But Cozy Corner is more than just a cafe. 
While drinking a warm beverage from the cafe, you would be immersed in a world of crochet and knitting.
The cafe would sell a wide
assortment of supplies for knitting and crocheting so that visitors have the opportunity to create cozy projects of their own.
The cafe's aesthetic draws on tradition as well as eccentric art installation, including familiar things you'd be likely find in your grandmama's living room as well as more whimsical decor. Vintage lamps and antique rocking chairs would be paired with giant, colorful crocheted tapestries, chunky knit blankets, and crocheted plushies.
This cafe pop-up is envisioned as a bright, colorful, spectacle that functions as quirky hangout spot and arena for collaborative crafting.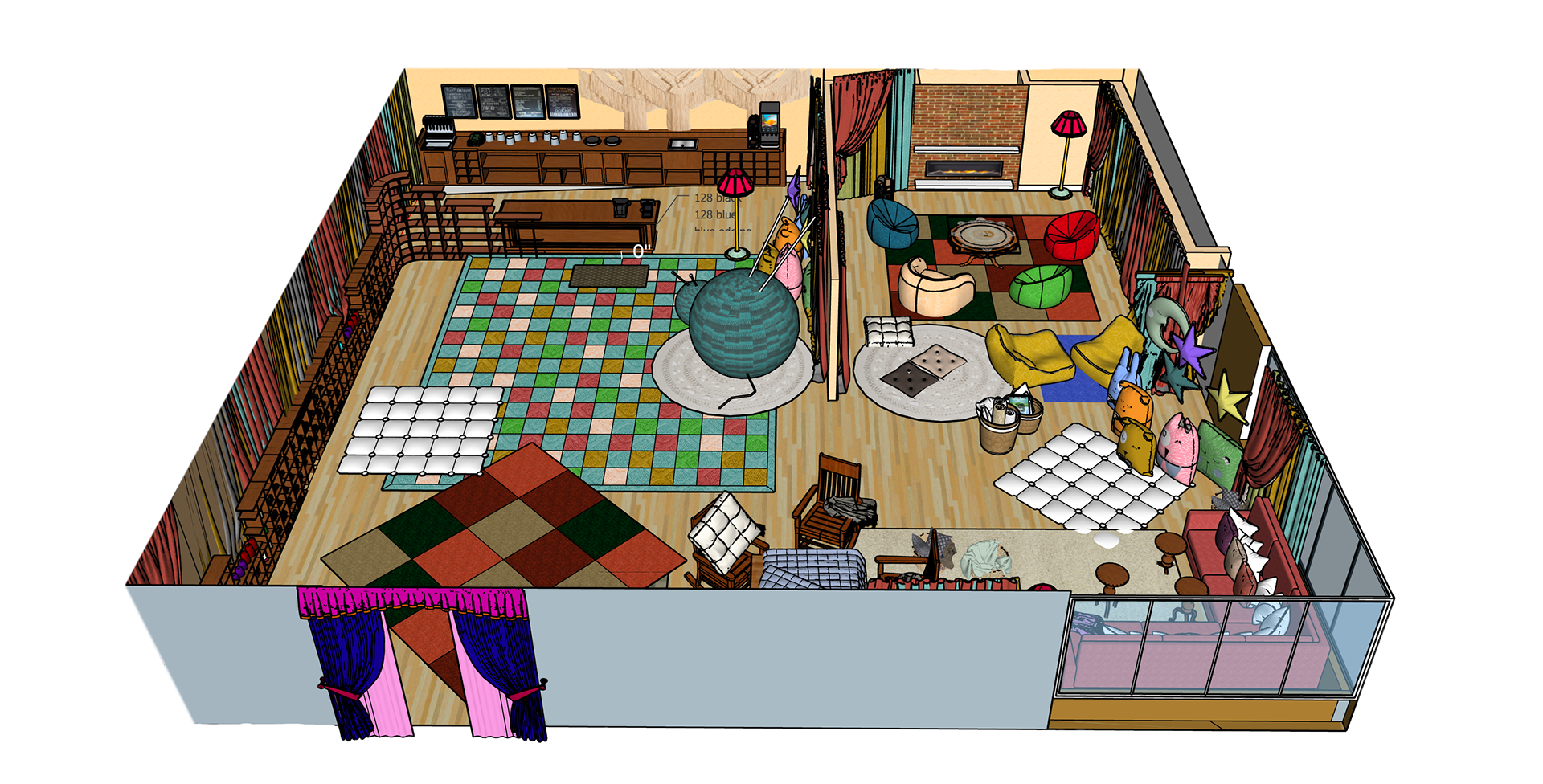 ENTRANCE, PRODUCT DISPLAY, AND COUNTER