Crowning Glory: 
History Through Her Majesty's Hats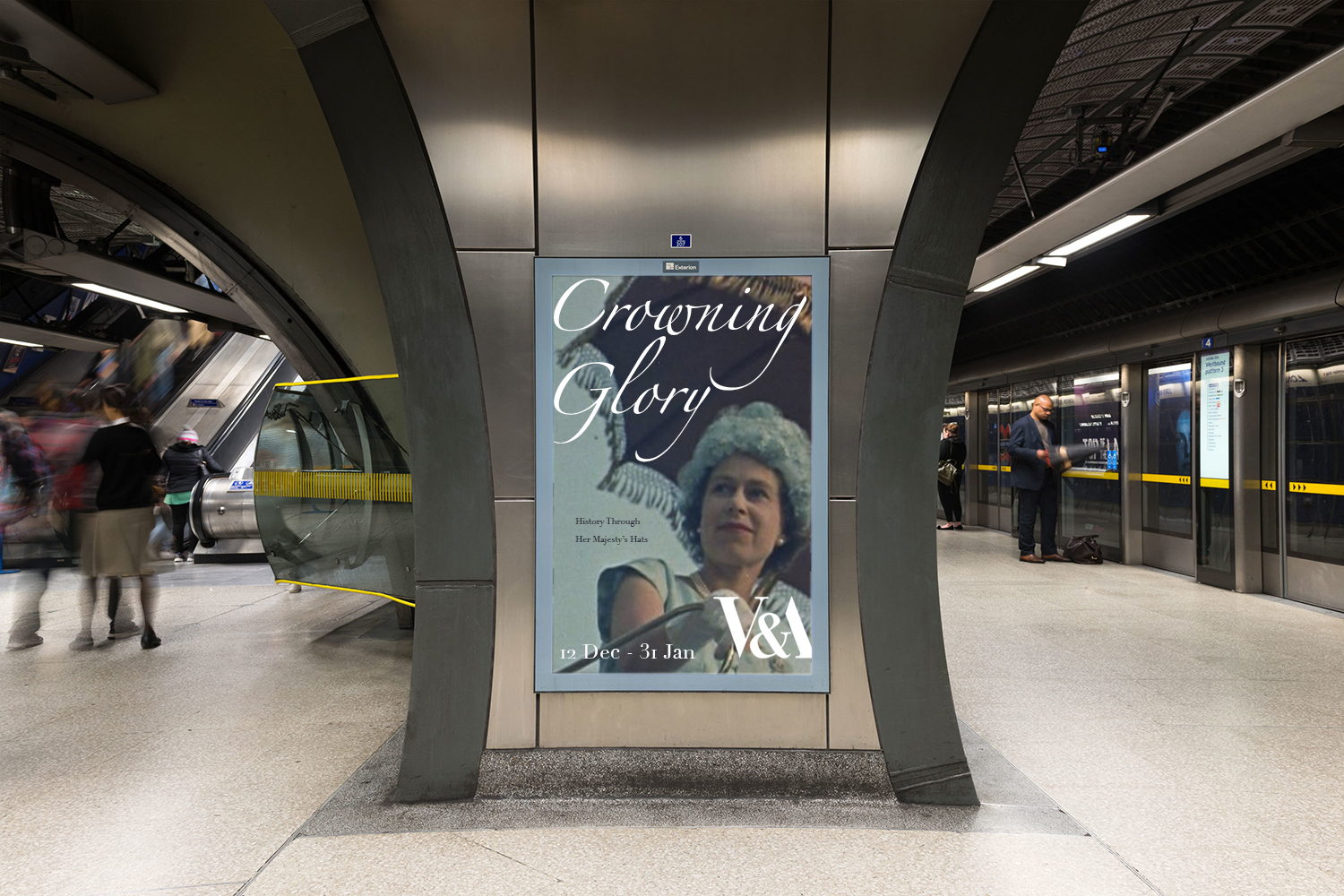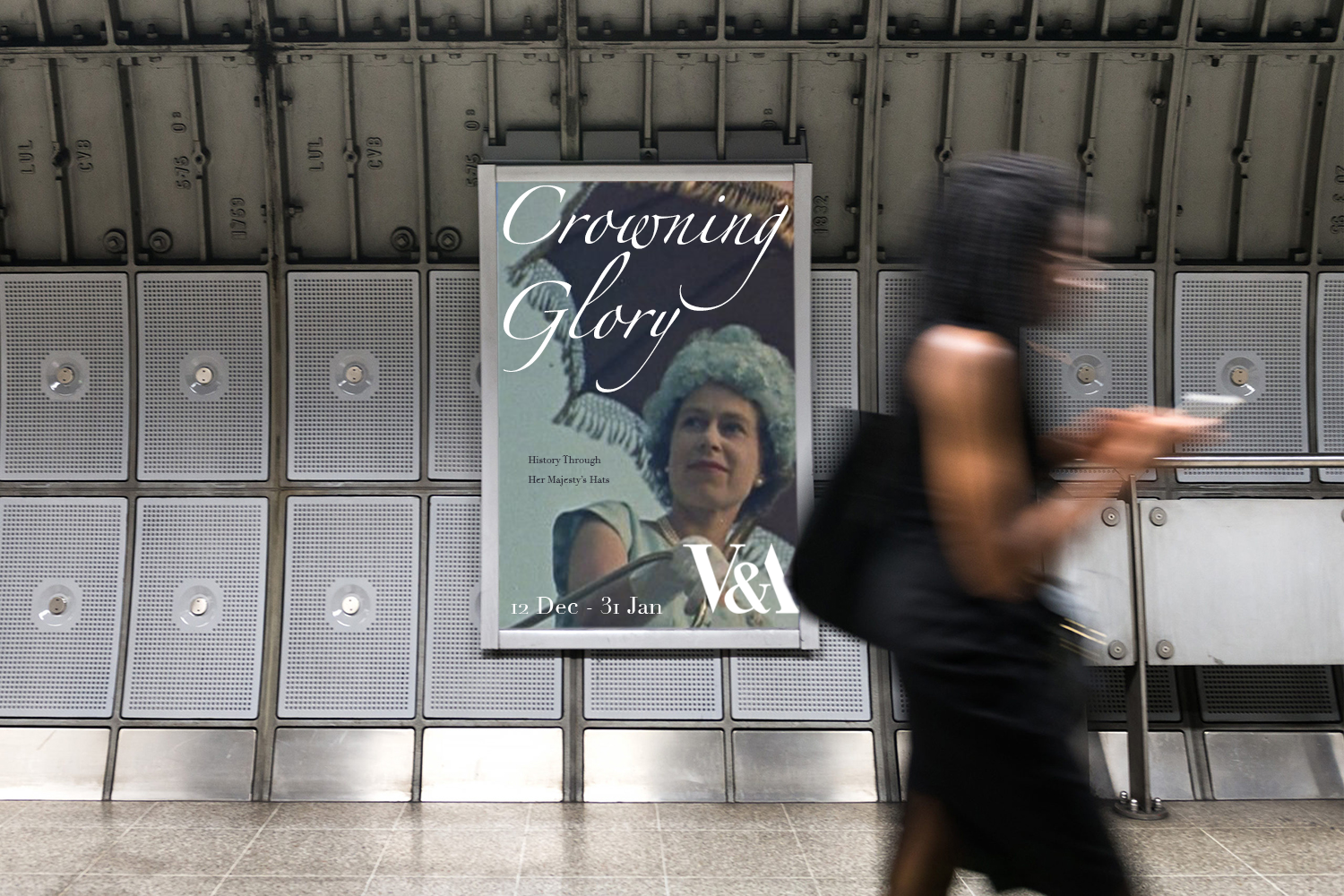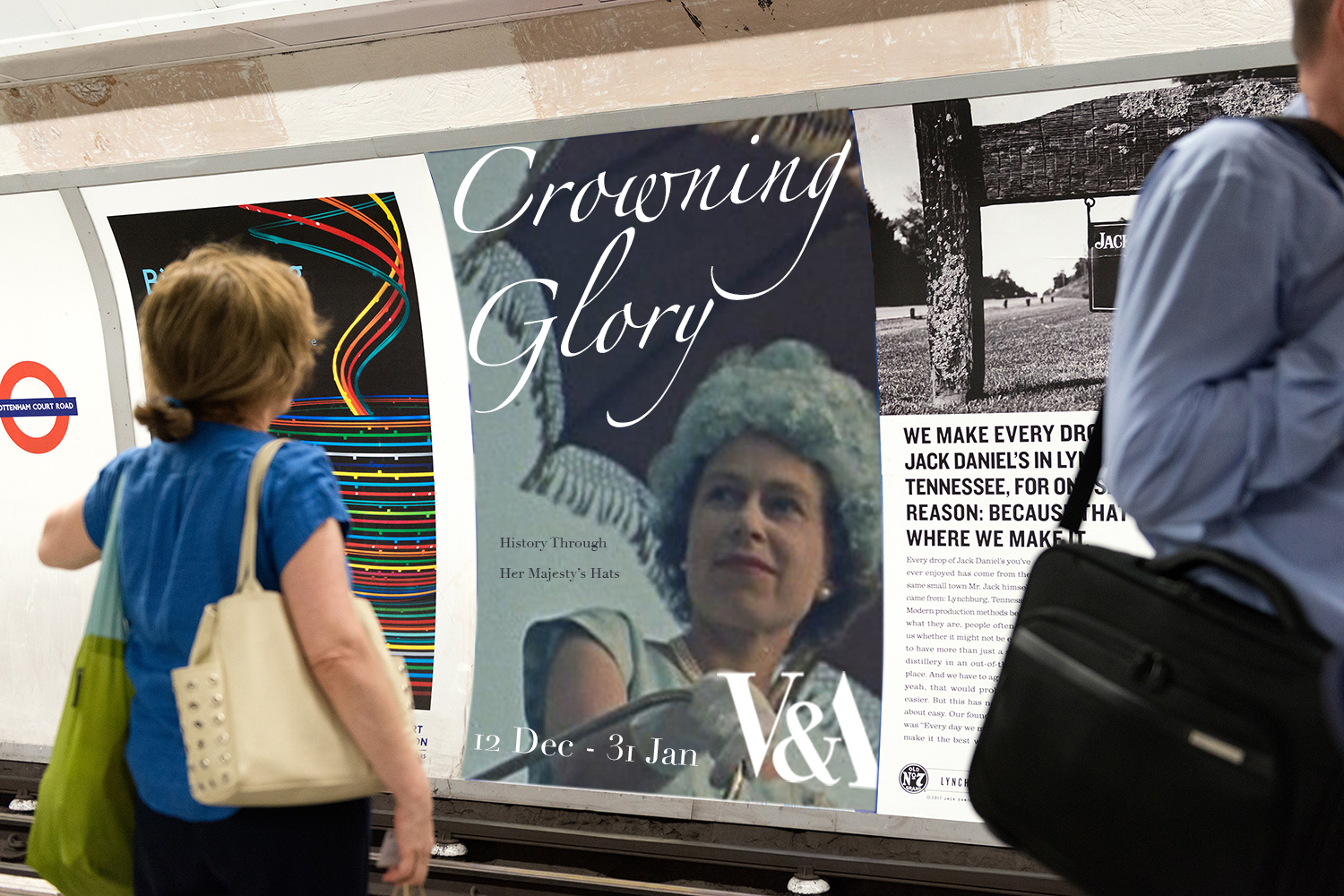 This exhibition concept was designed around a collection of still images and video footage from British Pathé, imagery from Getty archive, and objects from the Royal Collection Trust. The temporary exhibition is contextualized within the Sainsbury Gallery at the Victoria and Albert Museum in London, UK.
Situated on the wall directly outside of the Sainsbury Gallery exhibition space.
A timeline of notable moments in history through the lens of the Queen's hats. Featuring large format archival imagery, the hats on display beneath the imagery, and detailed information below.
WITH CENTRAL PROJECTION ARCHITECTURE
In the middle of the exhibition space there would be a large cube structure featuring video footage of the Queen (and her headwear) at specific moments in history. The video footage would continuously play with sound, creating an immersive experience throughout the exhibition.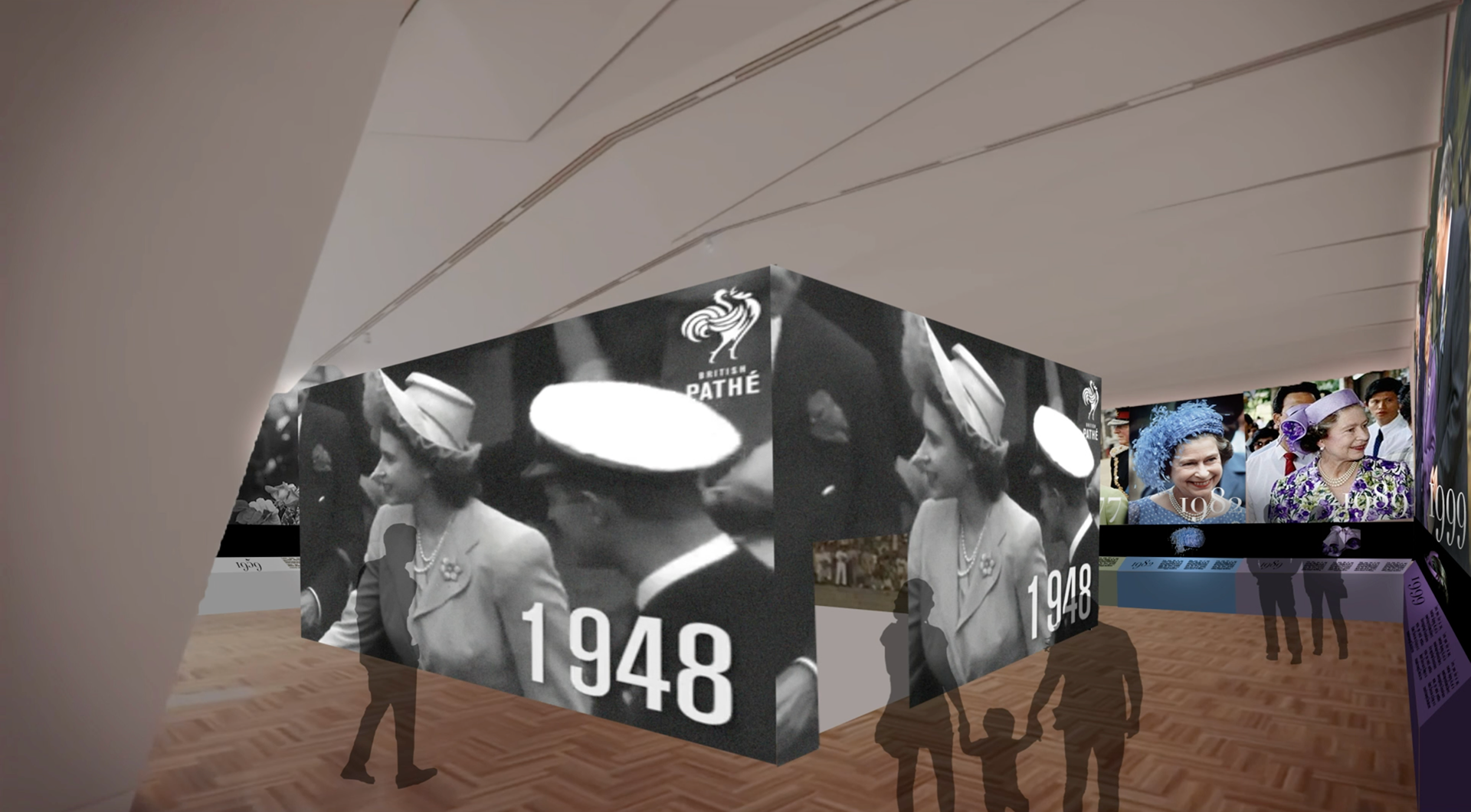 ARCHITECTURE INTERIOR & INTERACTIVITY
Within the central cube structure, visitors will encounter another immersive video environment, but this time with added interactivity. There will be a large touch screen interface where users can scroll through an even wider collection of Her Majesty's headwear. As visitors swipe through the hats, relevant archival footage will play and detailed information about the specific hat will also show up on the screen.
Example of graphics that could be seen within the venue before arriving in the main exhibition room.