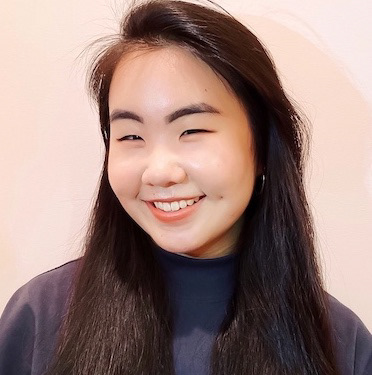 Hi, I'm Michelle! I'm a versatile creative with a diverse skill set ranging from graphic design to web development; illustration to motion graphics. I have a passion for investigating the intersections of art and technology and I am constantly imagining new ways to push the boundaries of visual communication.
As a student at New York University I graduated with a  BS in Media, Culture, and Communication. Supporting my study of media, concurrently minored in Web Development and Applications as well as Digital Art and Design. 
When I'm not designing, you can catch me crocheting something or binge watching the latest K-drama.
New York University | B.S. in Media, Culture, & Communication
Google UX Design Professional Certificate (in progress)
​​​​​​​
Expected date of completion: November 2021
​​​​​​​
SirenSong Entertainment | Visual Designer
May 2021 - Present
​​​​​​​
Mimosa Collective | Web Designer
Layout, Typography, Branding + Identity, UI + UX, Illustration, Motion Graphics, Design Thinking, Environmental Graphics, Storyboarding, Prototyping
Adobe Photoshop, InDesign, Illustrator, After Effects, Premiere Pro, Procreate, Experience with Adobe XD, Experience with Figma, Squarespace, Wix, Shopify, HTML5 (proficient), CSS3 (proficient), JavaScript (working knowledge), Python (working knowledge), Microsoft Office