Client: SirenSong Entertainment
Field: Responsive Web Design, Graphic Design, Branding
Skills: Color, Layout, Typography, Design thinking
Tools: Adobe Photoshop, Squarespace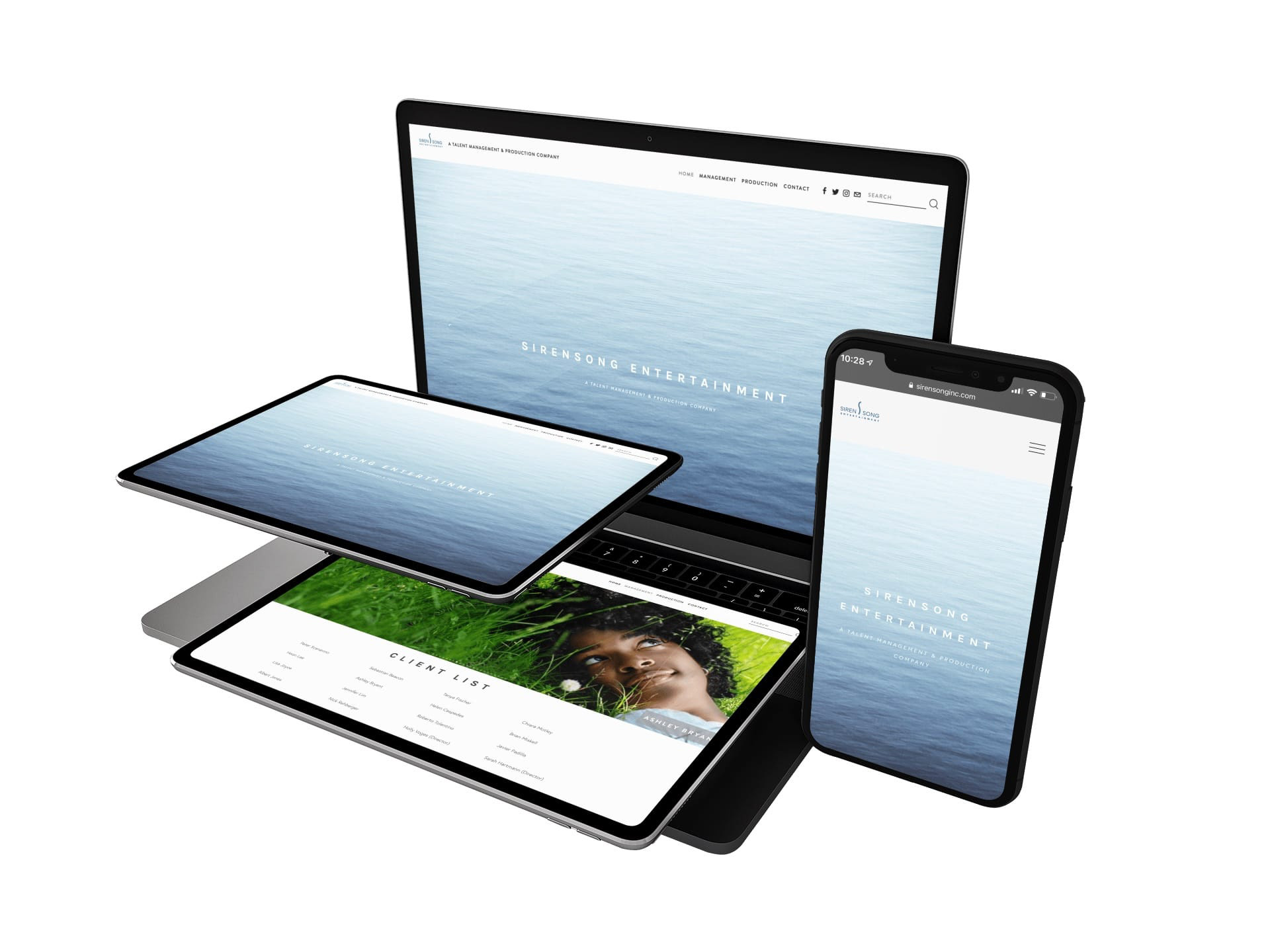 Working with SirenSong Entertainment, I aimed to redesign the company's website to streamline the user flow and rebrand their online presence
.
​​​​​​​
Redesign the talent management company's website in an effort to streamline the user experience, particularly regarding the ability to easily access client information. 
Restructure the previous website in order to pay close attention to effective responsive design.
Create a consistent visual identity for the company, represented throughout the website.